GREASE TRAP

CLEANING
All commercial cooking establishments in New York City are now required by law to have an operational grease trap for their food preparation activity. Proper maintenance and disposal of your grease trap is essential to the sanitary operation of your kitchen along with staying compliant with local and state regulations. Above all, our environment is kept clean and safe.
GREASE TRAPS SHOULD ALWAYS BE PROFESSIONALLY CLEANED TO STOP:
Odors
Messy Cleanup
Overflows
Backups
Bacteria Exposure
Food Contamination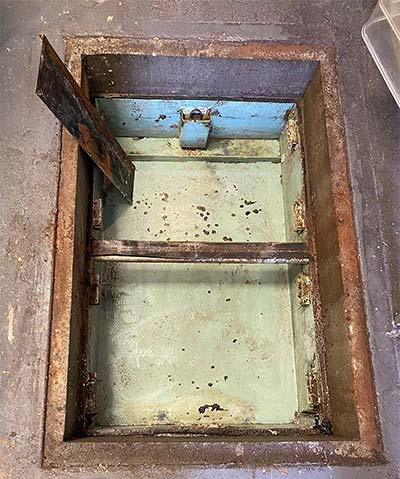 A qualified PowerFlo technician in a specially equipped vacuum truck will arrive on site and check in with management. Prepare the work area, and discuss a short pre-work checklist. Your grease trap will then be pumped, scraped and washed. The grease will be hauled off site and disposed of in accordance with environmental regulations at a licensed facility.
Benefits of PowerFlo Service Agreements
24 / 7 Customer Support
We're here for you
Priority Service Response
Faster arrival times
Discounted Pricing
Bundle services and save
On Your Schedule
Whenever you need us
Multiple Service Plans
We'll customize to your needs
Office Resources
Our team is your team